50 people limited, to join us in software testing project. Let's make something great together!
We Made Something New!

nexfoto digital frames
the best gift choice
Perfect Gifting Option for Families and Friends
It can be a thoughtful and meaningful gift to your loved ones.
Sleek Modern Design Perfect as Home Decoration
Crafted in minimalist modern design.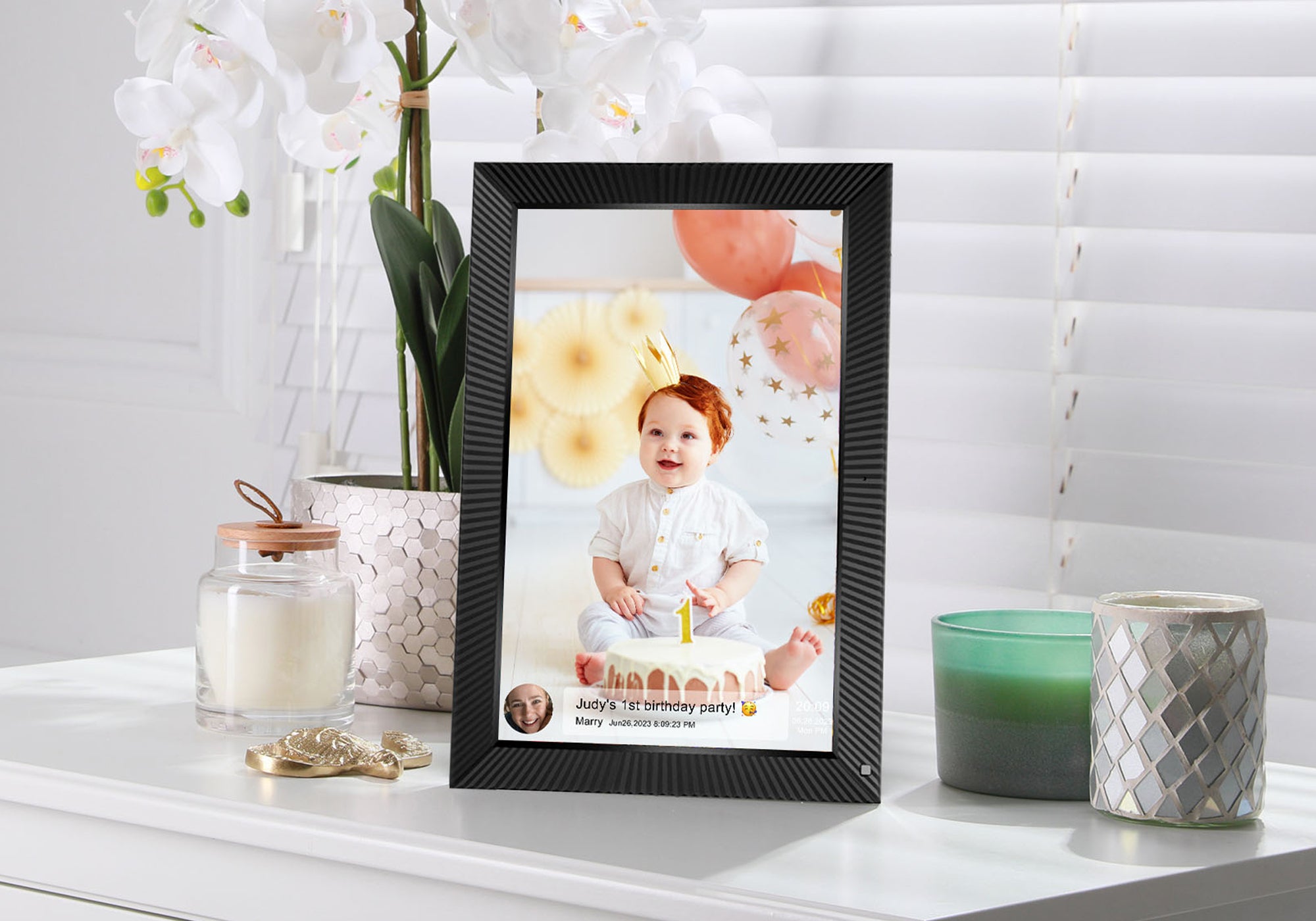 GROW WITH YOUR KIDS
Displaying the precious moments from birth to graduation of your kids.
Celebrity-Approved Frames
Beloved by renowned celebrities and embraced by influential figures, our frames have become the go-to choice for displaying cherished memories in a modern and elegant way.
⭐⭐⭐⭐⭐
10,000+ Satisfied Customers
Hear from them
"I had it up and running with photos loaded in under 10 minutes. My daughter was able to connect to it and send photos in mere minutes. " —Nee Parker
"From the moment I opened the box the quality was clear. In fact, I'm buying 2 more!" —Tomi C
"Bought this for my Dad for his 100th birthday. This allows all family members to share photos with my Dad no matter where they are! " —Nicole Y.
"I bough this as a gift, being across the country from family this has allowed me to send pictures from my phone. Picture quality is ok!"—T. Brown
"It's in my sitting room and when company is over no one can take their eyes off of it. Great buy!" —Steph